Elementor section title

Elementor section title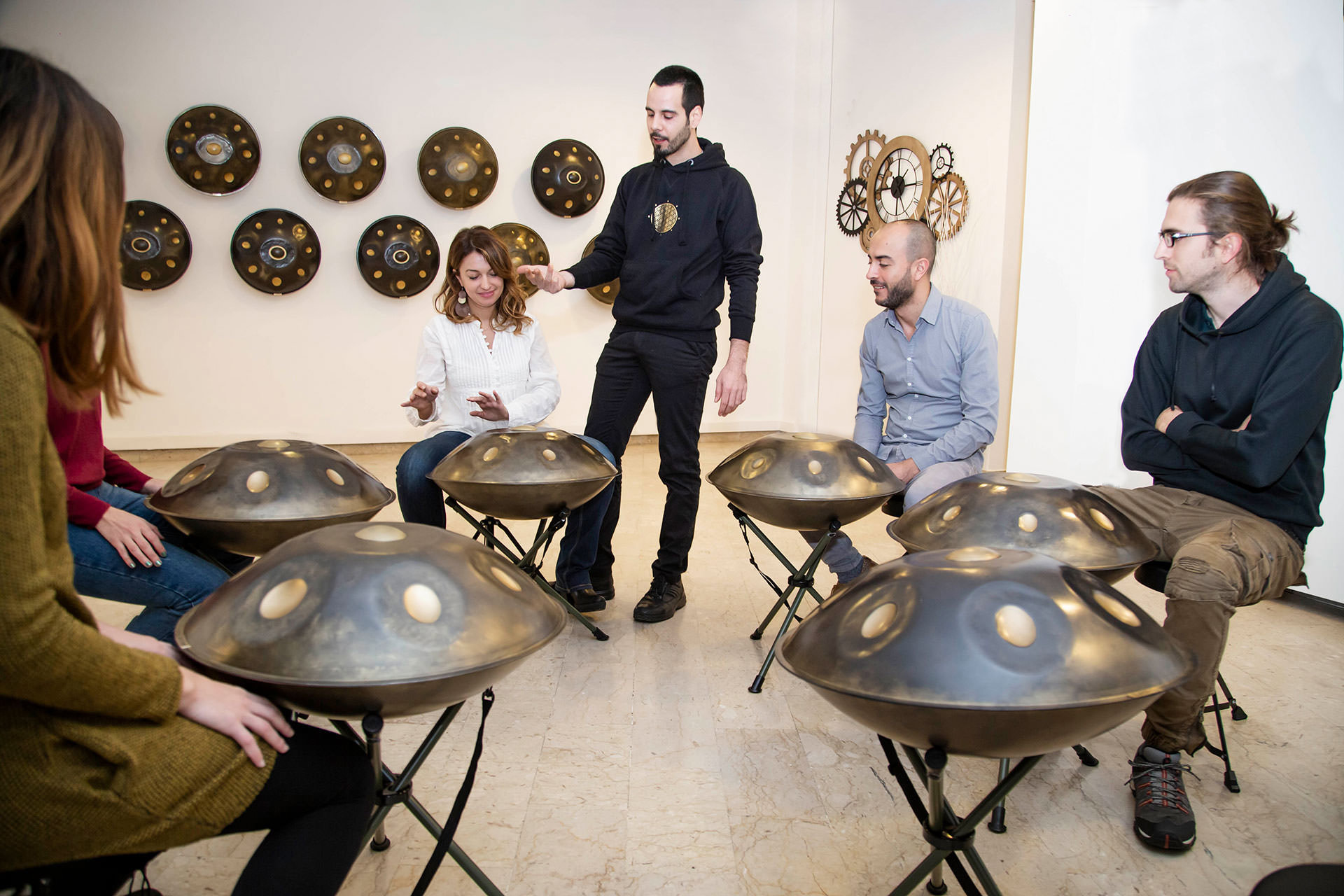 Through this workshop, specifically aimed at beginners, we will organically develop the basic skills based on harmony and rhythm. Then we will move on to more articulate techniques and dynamics, including group compositions.
3 lessons package: € 100 (VAT incl.)
Handpan rental: included
Duration: 1,5 H
Upcoming group courses:
*Group workshops are open to beginners only. Group workshops are only available as a prepaid package of 3 weekly lessons. The lessons are not recoverable in case of absence of the students.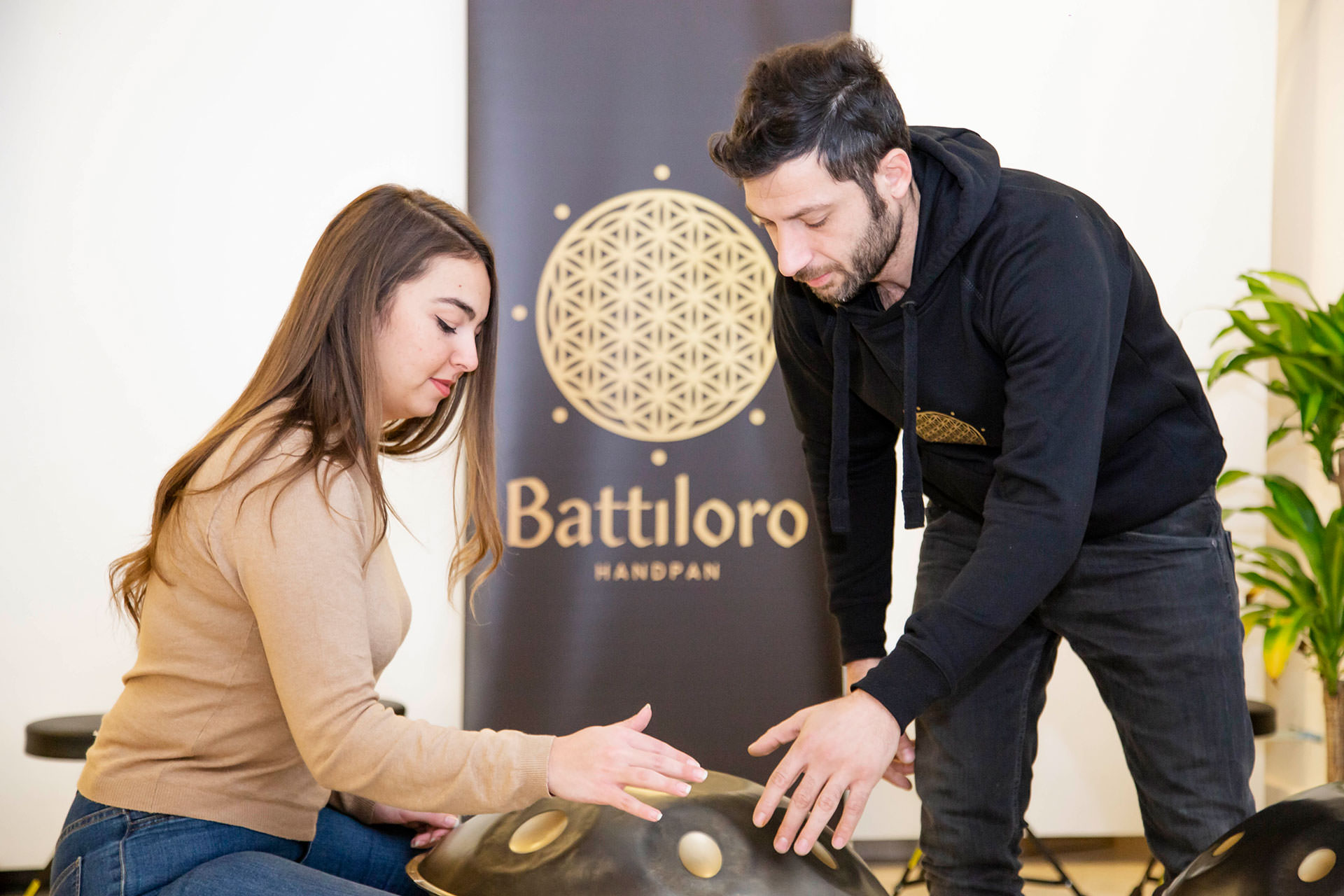 The ideal solution for a totally bespoke experience. Dedicated to the beginner who wants a customized introductory course, and to the intermediate player who desires to discover the most advanced techniques.
Cost for each lesson: € 40 (VAT incl.)
Handpan rental: included
Duration: 1 H
Contact us to subscribe:
Elementor section title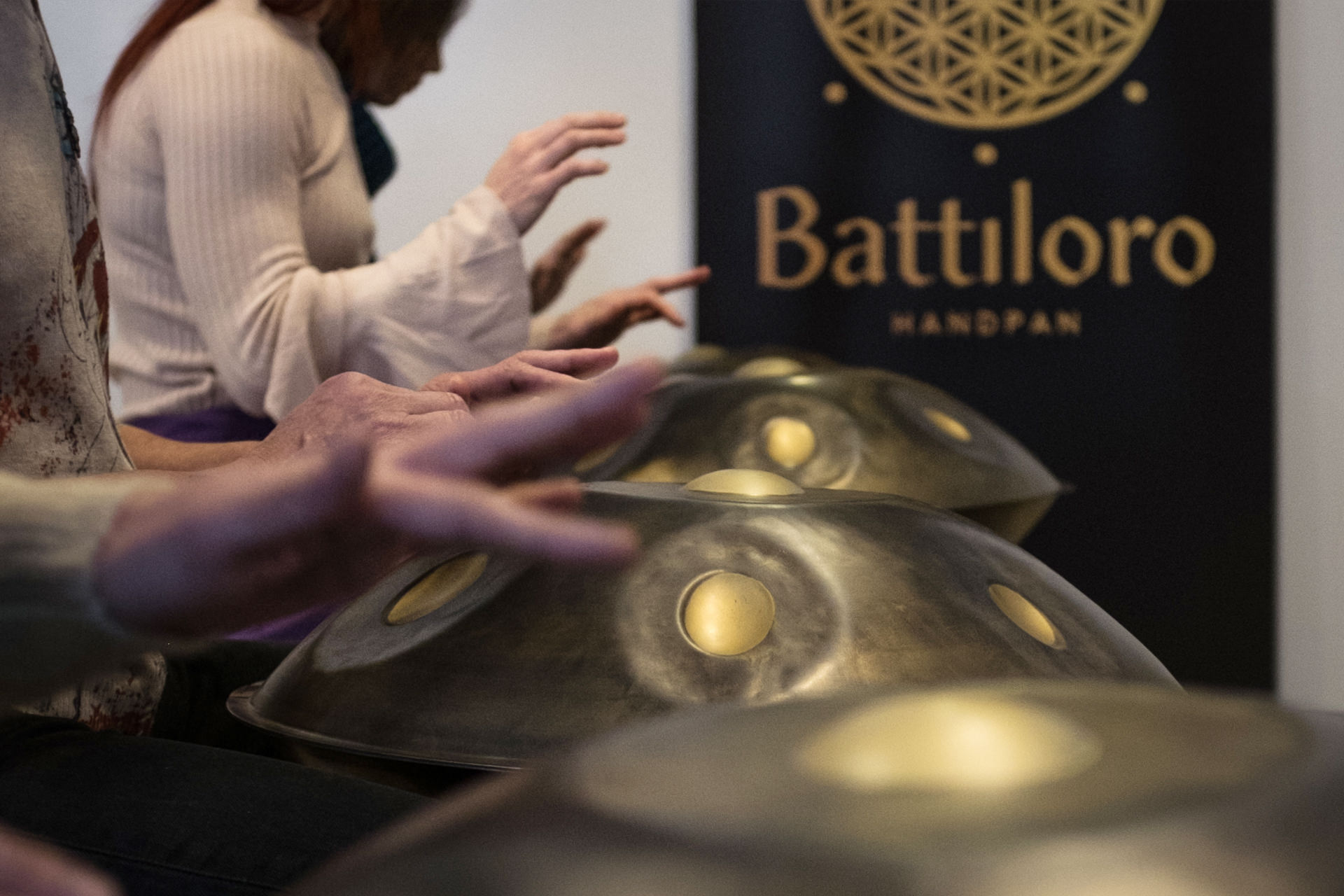 As the Handpan community has been growing exponentially in the latest years, we have felt the urge to share the knowledge we have gained during years of passionate exchange with fellow musicians, makers wellness specialists, and Handpan aficionados.
With the showrooms in Rome and Milan, Battiloro Handpan offers an unique point of reference in Italy for the community of musicians, wellness operators and enthusiasts, a community that grows year by year around Handpan music.
To offer a hub for the lively community of Handpan lovers to share their experiences, meet like-minded spirits, and learn more about the possibilities of this amazing Instrument. This is the aim of our Workshops, held in our flagship showroom in Rome.
Battiloro Handpan Workshops are dedicated both to the absolute beginner, and to whom - as a more seasoned player - is willing to grow and learn advanced techniques with the aid of a skilled Handpan teacher.
Elementor section title
Touch and scales, sound dynamics, the mirror rule.
Composition exercises and introduction to the ding.
Counting while playing, rhythmics exercises performed on the ding and on the plate.
Foundational patterns in 4/4.
Development of more articulate compositions: combining a rhythmic line with a melody.
Weak hand exercises.
Ostinato and upbeat.
Ghost notes, accents, and hidden sounds.
Group composition.
I don't have a handpan of my own. Can I still join in?
Yes, of course. The cost of each lesson includes the rental of a Battiloro Handpan in C# - (432 Hz tuning) for the whole hour.
Are there any extra costs not included in the hourly fee?
There are no additional costs besides the lesson's hourly fee. All of our workshops adopt a pay as you go formula: you can pay directly at our showroom's desk on the workshop day, with no extra costs. The only exception is for the Group workshop, for which we ask you to pay in advance the whole amount for the 10 lessons package.
What are the payment methods?
We accept debit and credit cards, wire transfers, and cash.
What is the workshops' location?
The workshops take place at the Battiloro Handpan showrooms, in Via Eugenio Chiesa 39/A, Rome and Milan, in Via dei Fontanili 43.
I would like to organize a handpan workshop for a corporate event/organization. Do you offer any custom option?
Yes, we do. Contact us for a quote.